Staying Motivated all Four Years
  While going through high school, time will seem to be going by slowly until you reach your senior year and then you'll wonder where all the time went. Senior and captain of the tennis team, Alexa Wanacott, looks back on her past years of high school and what she did to get her to where she is now and what she will be doing with her future.
  "High school went by really fast so I had to take every moment and soak it in and not take advantage of anyone or anything, so pretty much just the experience of high school was great," Wanacott said.
  Along with her high school memories, she will remember all of the extracurricular activities that she participated in and some of her best moments like tennis.
  "We, unfortunately, weren't allowed to do overnight stays this year due to COVID-19, but the bus rides and car rides would definitely be the most memorable to enjoy," Wanacott said.
  Not only does Wanacott get the great joy of graduating but her teachers will also get the delight of watching their students succeed.
  "Alexa is kind, positive, and hardworking. She walks into the classroom every day with a smile on her face and a positive attitude," AP Environmental Science teacher Mary Brisbois said.
  Along with all of Wanacott's friends, Brisbois has made an impact in Wanacott's life and has great hope as to what her future will look like.
  "I have had the pleasure of teaching Alexa in multiple science classes. I think Alexa has the ability to do well in any class. I have enjoyed getting to know her over the years, and I am hopeful that my faith in her has encouraged and motivated her to do her best," Brisbois said.
  Not only has Wanacott done an amazing job at being able to make others feel comfortable when around her but she also succeeds in changing their attitudes towards other people.
  "I'd say she is like the kindest person you'll ever meet and she's a pretty motivated and determined person and wants the best for everyone," senior Bell Gulliver said.
  A good majority of Wanacott's friends can agree that she has done so much for others and can see her going places in life and accomplishing great things.
  "I'm going to go to Kalamazoo College in the fall and I'm going to study political science and Spanish because my brother lives in Kalamazoo so that's the reason I choose that college and I want to travel and get some world experience," Wanacott said.
  Along with all of her memories of high school, Wanacott will remember she reflects on her extracurricular activities she had participated in such as tennis. Wanacott is thankful for many things such as her great personality and she feels she could not do it on her own, but she has her parents to thank for her progress.
  "My parents pushed me to do well in high school and that made me want to do good not only for them but for myself," Wanacott said.
  Tennis has also been one of the many things Wannacott has done with her high school years that she is happy doing.
  "My dad played tennis in high school so we've been a tennis family. I originally started when I was seven. It has been something that I really enjoy," Wanacott said.
  Even with her passion for her sports, Wanacott still manages time for school and other social activities she plans out. Luckily, with her time management everything works out and not a lot of things interfere with those plans.
  "I sometimes think sports impede my academics but I think it's important to prioritize my time so I'm able to enjoy all the activities and keep good academic standings," Wanacott said.
   Throughout Wanacott's high school years she has had a few hard struggles but tries her best to keep a positive attitude and mindset when moving forward. 
  "COVID-19 was definitely a major problem and pushing through even though I'm tired of being a senior, but you have to finish strong," Wanacott said.
Leave a Comment
About the Contributor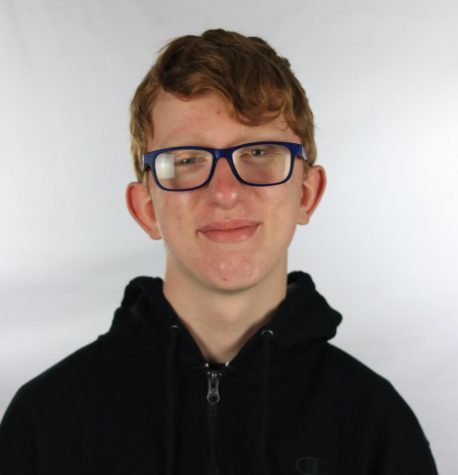 Austin Davis, Staff Writer
Austin Davis is a freshman and this is his first year in newspaper. There's nothing more enjoyable for him than reading a story he wrote himself. He...