Trading in Lesson Plans for Sunshine
Hundreds of students and 25 years later, Algebra II and AP Calculus teacher Maria Chargo is ready to retire
   Algebra two and AP Calculus teacher Maria Chargo will be retiring after this school year. Chargo has been teaching for 25 years years, 21 of those years were spent teaching here at West. 
   Even though the news of Chargo's retirement was unexpected to some students, this decision was not sudden and she has planned it for several years. 
   "I decided to retire in 2021 about six years ago. I am retiring since I am ready for something different," Chargo said. 
   One thing Chargo is looking forward to with retirement is the change of scenery and a different experience that California will offer.
  "My plan is to spend winters in San Diego with friends and summers here in Traverse City. I am very much looking forward to not spend[ing] winters in northern Michigan," she said. 
   Even though Chargo is ready to leave the cold weather behind her, she is sad to leave some people behind as she moves into the next phase of her life. 
   "I am going to miss the amazing staff here at West as well as working with awesome young adults," Chargo said. 
   Although Chargo may be ready to avoid Michigan winters, students and staff are upset to see such a great math teacher go.
   "It's pretty sad because other people won't have her as a teacher. She was a good teacher, so I'm happy that I had her as a teacher," said junior Ethan Rikli, who had Chargo for algebra two this past year.
    Unlike some teachers, students felt like Chargo was able to bond and have a good relationship with them which made learning math more tolerable. 
    "I like how sociable she is. Like she is able to connect with the students in her class," Rikli said. "She holds conversations with us and it's not always about learning, learning, learning."
   Junior Aidan Kamp is also going to miss Chargo because he felt more comfortable in her class than any other since she makes learning fun and only wants to see her students succeed. 
   "One of my favorite things about her is that she is very interactive with her students and she is not like hard on her students as much, she can be but it's more because she wants everyone to do good in her class. And she is lenient on some things, and all around a good teacher," said Kamp. "[I want her] just to enjoy her retirement and [know] we'll miss [her]."
   Although she is ready to move and try something new, teaching students and watching them grow was worthwhile and she is going to miss it. 
   "Teaching has been challenging but also so rewarding. I have so enjoyed this career," Chargo said. 
   Since Chargo is retiring, administration here at school has some big shoes to fill with her departure. But, Chargo is leaving some advice to new teachers who are starting out.
   "Try to have fun with your students. Connections and relationships make all the difference. Be a person not a robot," Chargo said.
Leave a Comment
About the Contributor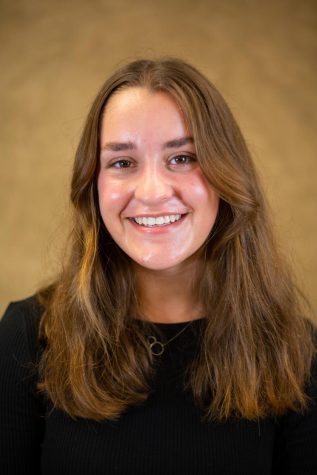 Alyssa Masiewicz, Editor-in-Chief
Alyssa Masiewicz is a senior and has been on The Occidentalist staff for three years now. She was on the Editorial Board her sophomore year and worked...