Food Truck Turns to Restaurant
Bergstrom's Burgers opened as a restaurant during the winter after success as a food truck in the Menards parking lot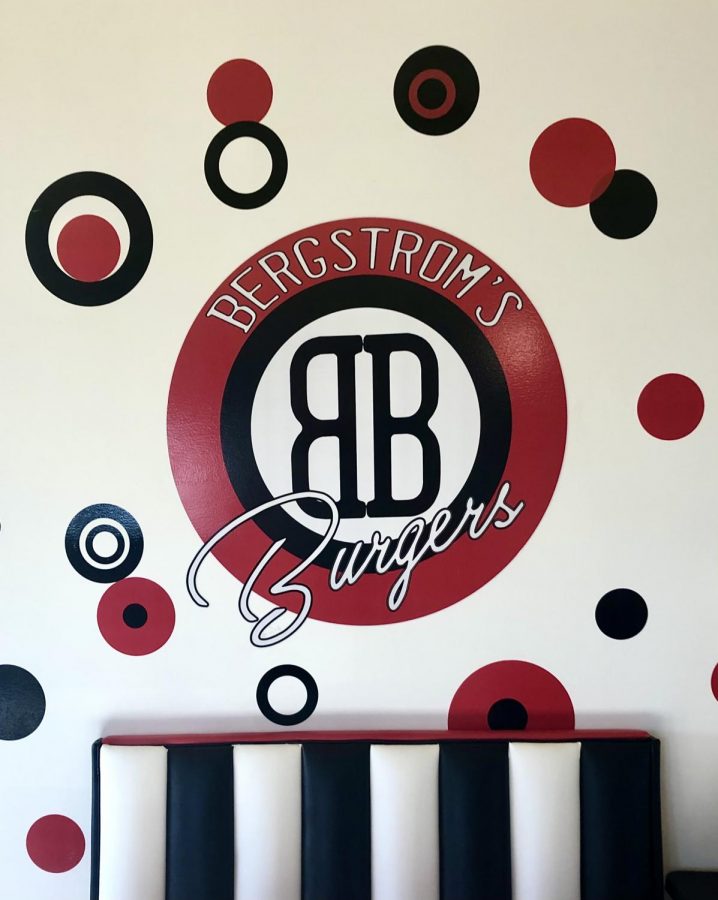 In a time when restaurants and shops seem to be closing right and left, some new businesses seem to 'make it.' Bergstrom's Burgers being one of the few new restaurants in town that have been especially successful. Originally, it was a food truck that could be seen in the Menards parking lot, but during the winter it opened as a restaurant. Located at Chums Corner, Bergstrom's makes burgers with a spin that can be clearly seen and tasted.
  When walking into the restaurant, you are greeted by the warm aroma of the collection of fries in the deep fryer, the sound of the fresh burgers sizzling on the grill, and the welcoming atmosphere. The menu includes an assortment of unique burgers, sliders, fries, wings, and sodas and drinks. Bergstrom's can accommodate vegetarian, gluten-free, and low carb eaters by their butter bib lettuce wrap and vegetarian slider, the "Veggie Patch."
  Looking at the menu, it may be hard to decide what to order, but I settled on ordering a couple of burgers and fries to share with my family. The "Cow-Ahh-Bunga" burger, topped with grilled pineapple and melted Monterey jack cheese, has a sweet and sour taste. Another burger unique to Traverse City, the "Cherry Bomb Burger," focused on cherries yet the sweetness of them was very subtle and was overpowered by the salt from the bacon. 
  Bergstrom's Burgers has an impressive variety of fries. Although the zucchini fries seemed interesting, we decided to go with the classic sweet potato fries and onion rings. My family described the onion rings as "perfect" and had just the right amount of batter coating the outside. The sweet potato fries, accompanied by a wasabi ranch and pesto ranch, were excellent. 
  Though the price of the burgers may seem a little hefty, it was worth it because of the size of the burger patties—which were just a bit bigger than normal but well cooked—and because it supports a relatively new local business that opened in the midst of a pandemic.