"SOUR" Album Review
Ranking the hit songs on Olivia Rodrigo's debut album "SOUR"
On May 21, 2021 Olivia Rodrigo released her debut album "SOUR," an alternative rock masterpiece that quickly ascended to number one on the Billboard 200. Rodrigo first gained popularity after releasing a single, "All I Want," in 2019 for the Disney Channel Original Series, "High School Musical The Musical The Series," in which she plays a lead role. More recently though, Rodrigo released her own debut single, "drivers license," in January which quickly went viral on the social media platform TikTok and climbed the charts to become number one on the Billboard Hot 100 for over eight weeks. Rodrigo's popularity and success continued to grow as she released two more singles "Deja Vu" and "Good 4 You," both of which entered the top 10 of the Billboard Hot 100 in the week following their release.
Similar to her singles, SOUR went viral on TikTok as fans made videos of their reactions to the album and made "trends" for each of the songs. The album ranges from sad, melancholic ballads to tracks filled with teen angst as Rodrigo sings about breakups, insecurities, and jealousy. The album was inspired by the works of  Rodrigo's favorite artists and she even samples the Taylor Swift's song, "New Years Day," on her track "1 step forward, 3 steps back." The track list includes songs titled "traitor," "happier," and "favorite crime," all of which contain powerful, brutally honest lyrics that have enabled the album to reach and resonate with many of its listeners. Although the entirety of the 34 minute, 11 track album is pure genius, I decided to embark on the task of ranking the songs from absolute masterpieces to still amazing, but maybe not my favorite!
happier
traitor
good 4 u
favorite crime
1 step forward, 3 steps back
enough for you
brutal
deja vu
jealousy, jealousy
hope ur ok
drivers license
About the Writer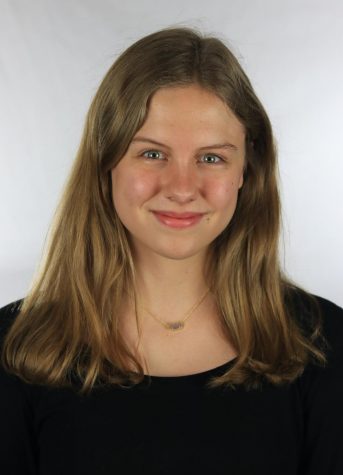 Isabelle Baumann, Editor
Isabelle Baumann joined the Occidentalist staff in 2020 as a staff writer and Editorial Board member. She runs cross country for West and is a varsity...