New Mexican Restaurant Opens up in Downtown Traverse City
Barrio is a new restaurant in Traverse City, voted one of the top 10 taco stands in the United States. Barrio opened their doors on July 8, 2021. They are located in downtown Traverse City, on West Front Street. The walls were intricately painted with Dia De Los Muertos-inspired depictions, and the restaurant was beautifully lit with multicolored star-shaped light fixtures.
  When we sat down, we were immediately greeted with a warm, friendly server who offered chips with sides of salsa, queso, and guacamole. Even though we weren't informed of the additional price, we accepted with open arms. We noticed there were no traditional menus, but saw the build-your-own tacos and "El Jefe's Selecciones" and quickly started to fill out our own sheets.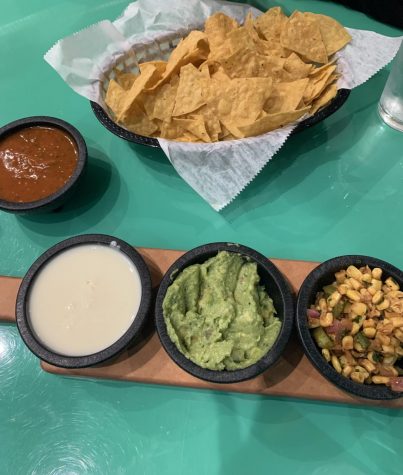 The casual atmosphere carried a unique energy that was present throughout the music selection and the staff. While the music was loud, the song selections were current and tasteful. We were seated next to the windows, which were floor to ceiling, displaying the also available outdoor seating.
  We received our tacos within 30 minutes of sitting down, which was pretty efficient considering the number of people in the restaurant at the time. We ordered tacos with the coca-cola marinated steak, a signature. The steak was juicy, while not reminiscent of coca-cola, it paired well with the queso, cilantro rice, and salsa.
  We also ordered the Thai chili tofu on the create your tacos with the black beans, cilantro rice, and "The Green Goddess" tortillas which have a flour shell with a hard corn shell along with guacamole and queso. They have a wide selection of sauce options from super spicy Carolina reaper to mild cilantro pesto. We ended up getting the sauce called "Crack Sauce," which is a spicy ranch, it paired perfectly with the tofu with the right amount of spice for someone who doesn't like a ton of spice.
  Our waiter was very friendly and asked us questions about our school and interests. He neglected to inform us about the additional cost of the chips and salsa as well as the layout of the build-your-own taco menu, which led to confusing pricing at the end of our meal. Despite the slightly loud music and complicated menu, our experience was quite enjoyable.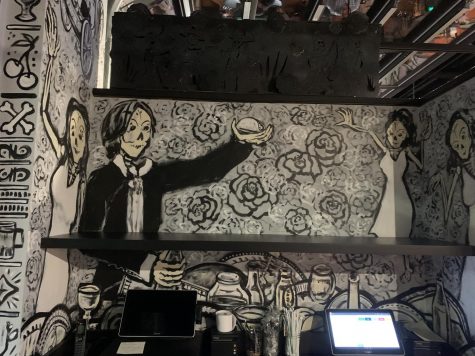 Ultimately, Barrio is a good restaurant with aesthetically pleasing art covering the walls and great food to go along with it. They have so many options for everyone including vegan, vegetarian, and gluten-free options. With our few complaints and an overall good experience, we would definitely recommend Barrio to a friend.