Ahmaud Arbery Verdict Opinion
  Feb. 23, 2020, Travis McMichael, his father Greg McMichael, and their neighbor William Bryan, followed and killed Ahmaud Arbery. Almost two years later, the three men were tried and found guilty. The jury was right in charging the younger McMichael with malice murder. Malice murder or first-degree murder is when the murderer has the intent of killing someone and does so. The elder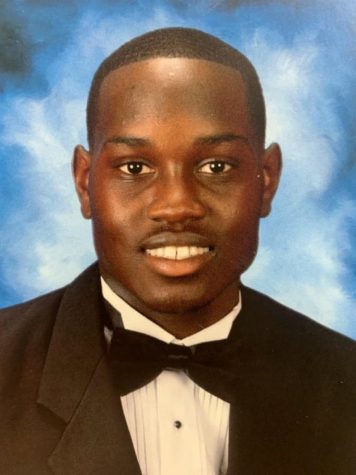 McMichael was found guilty in eight of the nine counts and was charged with felony murder, the act of committing a felony that kills someone but they didn't have the intent to kill. Bryan was found guilty in six of the nine charges also including felony murder. 
  I agree with the jurors in that all of the men were guilty in some form of killing Arbery. T. McMichael claims that he shot and killed Arbery in self-defense but when asked about the details, it was clear that he was not threatened by Arbery. He stated at one point that he was unsure if Arbery ever held his shotgun but later contradicted himself by saying that Arbery took his gun and he felt threatened. Although G. McMichael was not the one who shot the gun, he had a magnum revolver in his hand. Bryan was the least involved of the three men but he was at the scene in his own truck and recorded the murder.
  At first, the media didn't cover the murder heavily, but once the video from Bryan surfaced, protests emerged and the media explored it deliberately. The Governor of Georgia, where the murder and trial took place, Brian Kemp, removed the citizen's arrest law and put in place a new hate crimes law. A citizen's arrest is when a private individual, someone not working under law enforcement, makes an arrest. Although the law was abolished by the time the court case came around, the defendants were able to argue under citizen's arrest.
"
In my opinion, [a lot] of their reasoning behind the murder was not reliable
— A. Sperry
  The reason why the defendants are guilty, in my opinion, is because [a lot] of their reasoning behind the murder was not reliable. For example, they stated that Arbery was involved in robberies in the neighborhood but there was no evidence backing that claim. They also were suspicious when they saw Arbery running at night, they assumed he was running from something, but many workers and residents in Satilla Shores revealed that Arbery was a frequent runner.
  The defense is asking for a mistrial because of the numerous protesters outside the court building. They also requested to limit the number of black pastors present in the courtroom, claiming that they were intimidating the jury.