Saying Goodbye and "Signing" Off
After teaching sign language for 15 years at WSH, MJ is saying her sad goodbyes
  American Sign Language (ASL) teacher Mary McKeon, otherwise known as MJ, has been teaching for 26 years, specifically 15 of those years have been teaching ASL at WSH and NMC. As the school year comes to an end, so does MJ's career at WSH.
  "I do not want to leave teaching, but I need to be able to be free to spend time with my aging mother who lives in Wisconsin and my grandson, so I am going to be working online as an ASL teacher," MJ said. 
  MJ will be teaching ASL online for NMC, and although leaving WSH is a sad change, MJ is enthusiastic for what the future has to bring. 
  "I am excited to be able to move around more freely, to do a little travel and work at the same time, I am excited to be able to spend more time with my family in Illinois and Wisconsin and work at the same time," MJ said.
  MJ was not just an ASL teacher. To many students she was also a friend. MJ made it her goal to not only teach students but to also create a comfortable space and friendships.
  "Each class has its own personality and we all get to know each other as the year goes on and build a community, and it's important to me that all students have a feeling of belonging in this classroom and I believe that together we accomplish that and I will miss that kind of relationship with students," MJ said. 
  MJ succeeded at creating the relationships that helped so many students at WSH throughout the years. Junior Zaidee Stroh has had MJ as a teacher for two years.
  "[MJ is] my favorite teacher. I always feel comfortable in her classroom, I can just go there and talk to her about anything. I'm gonna miss the atmosphere in her classroom, you're never stressed in there, it's always just chill," Stroh said.
  Stroh isn't the only student MJ has helped, junior Brook Winkler has had MJ as a teacher since the first day of her freshman year. 
  "I love MJ, she's my favorite teacher and she's nice and she's understanding and understood we were struggling during the pandemic. [I'll miss] the family in that classroom because we all love each other, MJ makes everyone feel comfortable," Winkler said. 
  MJ has helped many more students than just these two feel comfortable and welcome in high school and in the world in general. Everyone who has had the incredible chance to meet MJ will miss her very much. 
  "I loved all my years here at West and I really hate to be leaving, but my life demands that I make a change so its time, but it's difficult and I'm really proud of the ASL users that are now part of this Traverse City community and have helped and will help bridge the gap between the Deaf and hearing communities here in Traverse City," MJ said.
  Although no one could ever replace MJ, there will be another teacher to continue ASL at WSH next year.
Leave a Comment
About the Contributor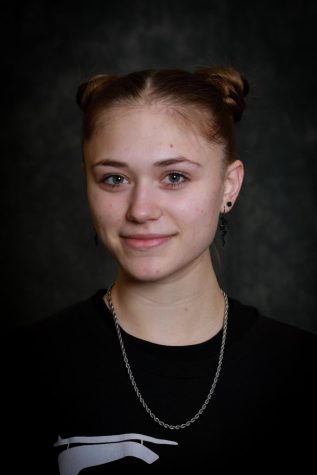 Kristin Taylor, Staff Writer
Kristin Taylor is a senior who has been in newspaper for all four years of highschool. She is a staff writer and lead page designer. Kristin has been the...