Restaurant Week is Back
Red Ginger brings phenomenal dishes for the annual Restaurant Week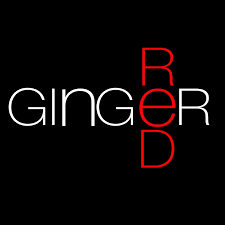 Restaurant week is a long standing tradition in Traverse City where the best restaurants boast their finest three course meals. I went to Red Ginger to participate in supporting local businesses and it exceeded my expectations. To start off, the staff was very attentive and accommodating, taking my coat to the coat check the moment I walked in. We were seated in a half booth with mellow, carefully selected, overhead lighting which gave the restaurant a red hue. 
  Being a minor, I ordered the Red Dragon cocktail, just without the alcohol, and it was delicious. The rim had a strawberry sugar coating and the drink was perfectly sweet. To start off, I chose the Crispy Vietnamese Spring Rolls as my appetizer and once they were set down, they were gone immediately. They were filled with chicken, pork, mushrooms and glass noodles and served with a side of sweet chili sauce and Japanese Hot Mustard. The rolls themselves are flavorful and crispy, but the sauces just add the extra punch. After the rolls, I had high expectations for the entrée and the Shaking Beef met my standards. It came as a huge, decadent pile of deliciousness with a base of crispy noodles topped with beef tenderloin, mint and arugula. I'm not usually a big fan of arugula, but it was sweet and mildly bitter. As the final course, I had an option of a flourless chocolate cake, carrot cake or mango sorbet. Despite my love for chocolate, I took a chance on the carrot cake and it was a great decision. With shredded carrots inside and a sweet buttercream frosting, the carrot cupcake was everything I expected and more. I did sample a piece of the flourless cake with raspberry ice cream and it was good, but very rich.
  Overall, the selection was vast and they had an option for everyone and their preferences. Supporting local businesses and having a gourmet three course meal for $45 was a steal and also a great way to spend time with friends and family.