Drawing His Path to Success
Junior Foster Douglass hopes to continue his interest in art in a continued education and career
  For many of the artistic students at WSH, their creative abilities develop over the course of their school career, many in high school pushing themselves to take higher-level art classes. For junior Foster Douglass, his high school art classes have been able to further his learning on top of the skills he developed in elementary school. 
  "[My drawing career] started when I was in preschool 'cause we would have nap time and I would just spend that drawing shapes on paper," Douglass said. "At that time, I was just drawing shapes, but I tried to draw animals if I could. That just kind of piqued my interest in drawing animals. From then on, I was just drawing animals throughout my childhood."
  Douglass' focus on animals has not left him throughout the years as he has advanced in his art career. However, over the years Douglass has been experimenting with different mediums to draw his art. 
  "I started doing digital art around 2020. I had a lot of inspiration through social media and I also have a sibling who's really talented at visual art, so that's what motivated me to get started," Douglass said. 
  One of Douglass' biggest inspirations is his older sister, who attends Kendall College in Grand Rapids for art and design. Douglass' sister has motivated him to continue advancing in his art career, and teaching him to try new styles. 
  "I'd say my biggest inspiration and motivation has been my sister, Abbie, she's always been kind of ahead of the game, and she's extremely talented," Douglass said. "She was also the person that got me into digital art and encouraged me to practice with different mediums of art. Other than that, I've always liked seeing other people's styles, especially on Instagram, YouTube or on Pinterest."
  The style that Douglass prefers the most is the colorful, pop-art style that he often draws in. One of his most recent drawings was for the Bleacher Creature shirts that were given out. 
  "I wanted to incorporate bleachers, but I thought it would be cool to incorporate my style, eye-catching and colorful, something you would want to see on a shirt," Douglass said. "I just started with a basic sketch of a bleacher and then I was like 'okay, how can I make this fun?' and 'how can I make this colorful?', so I just did octopus tentacles because they just seem fun."
  Douglass has expressed interest in taking his artistic talent and furthering it in college to potentially make it into a career. 
  "I'm interested in illustration, I'm also interested in graphic design, or concept design. I like the idea of contributing to something and just getting my work put onto stuff just sounds like something I would be interested in," Douglass said. 
Leave a Comment
About the Contributors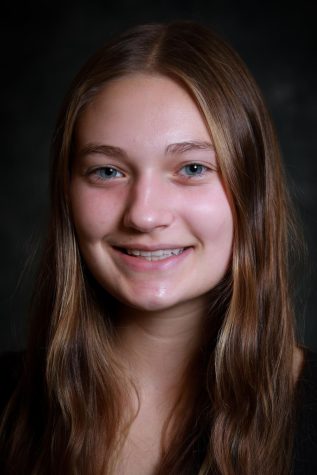 Morgan Orth, Features Editor
Morgan Orth is a junior in her first year of newspaper. She takes on roles with the editorial board and a page designer. Morgan chose to take the class...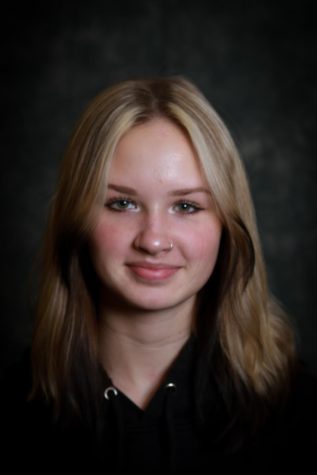 Arden Prieskorn, Staff Writer, Page Designer
 Arden Prieskorn is a junior in her first year of newspaper. For this year's newspaper, she is playing the role of a page designer. She loves writing...