Finding The Best Place to Study this Testing Season
With big tests coming up, here are the best places to get some work done
  April, May, and June are months full of tests for each grade. PSAT, SAT, AP tests and final exams are all on the way and it can be hard to find a quiet place to study. Luckily, Traverse City has many quiet coffee shops, a public library, and other various areas where people can focus and get work done. In order to find the best one, I went to a few places to try and get some work done and rated the experience overall. 
  First up is Mundos. They have locations all over Traverse City, but one of my favorites is the large one on the front street next to Barrio. It offers many different spots to sit and study including tables, couches, and even floor pillows. The coffee and tea are expensive as well as baked goods, but it's all great quality and is a motivator to study. The only downside to Mundos is that, depending on the day, it can be quite crowded with many business meetings and people chatting, but for a study session with friends, it is the ideal atmosphere.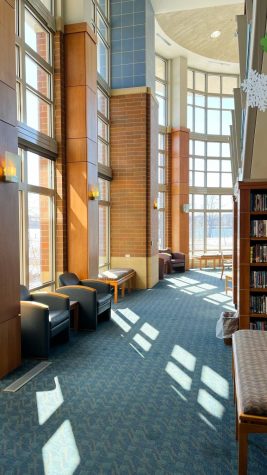 Next, for peace and quiet or the super important study sessions, the public library is full of quiet spaces to cram homework or study silently. One of my favorite spots is behind the staircase in the main area where you can find a large open room with windows all the way up to the second floor, overlooking Boardman Lake. The space is peaceful and with all the natural light, you are bound to feel inspired and ready to do your work. Up the stairs, you can find many different tables with views of the lake, couches, private cubicles and even first-come, first-serve study rooms. 
  Lastly, we have the fan favorite, Brew, which has housed students studying alone and with friends for years on end. The coffee house has a large selection of snacks, meals, coffee, and tea and despite its dim lighting, has a lively atmosphere. In the daytime, one of my favorite spots to sit is the few stools in front of the window. While taking a break from work, they are first-class seats to premier people-watching, overlooking the bustling shoppers of Front St. The vibe is fun and relaxing and is less business-oriented like Mundos. Another perk is that they are open until 9 at night for late-night studiers, which is less common for a typical coffee shop.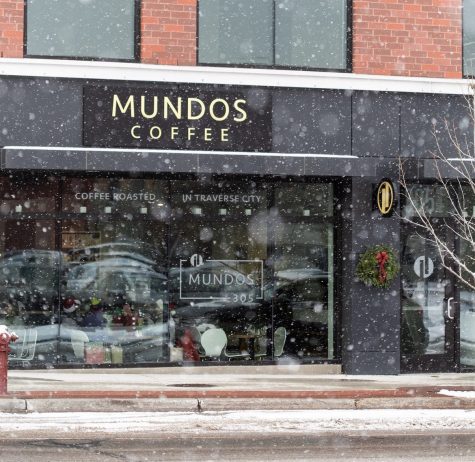 Overall, Traverse City is home to many quiet corners to get work done whether it has the benefits of vendors to buy drinks and snacks or quiet and desert places like the library. Out of the options, the Public Library takes the cake with its large variety of sections, you are bound to find a spot that fits your needs this testing season.