"But Here We Are" Album Review
A touching and melancholic rock eulogy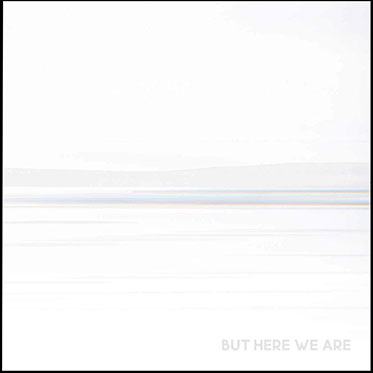 After the death of the longtime Foo Fighters drummer Taylor Hawkins, fans were unaware what the future of the rock band would be. Josh Freese joined the band as the new drummer, but continued to carry Hawkin's legacy throughout "But Here We Are". The album continued the theme of grief, through the baffling death of the drummer and the quiet death of the mother of Dave Ghrol, lead singer and lead guitarist of the band. 
  Dave Ghrol, former drummer of grunge band Nirvana, formed Foo Fighters in 1994 following the death of Nirvana frontman, Kurt Cobain. Foo Fighters has been releasing hits, such as "Everlong", "The Pretender" and "My Hero", for over 3 decades. Most of the Foo Fighters songs are filled with feelings and infatuation, and this album is no different. But the lyrics seem more sensitive, and more despairing. For instance, the opening line of the first song, "Rescued", says "It came in a flash/It came out of nowhere/It happened so fast/And then it was over." The whole album is a part of their grieving process, following the Taylor Hawkins tribute concert at Kia Forum. 
  "But Here We Are" showcases on different stages and versions of grief, every song hitting extremely in the feels. "The Teacher" finds him begging, "Show me how to grieve, man / Show me how to say goodbye." "Under You" deals with disbelief in its lyrics, "Someone said I'll never see your face again / Part of me just can't believe it's true / Pictures of us sharing songs and cigarettes / This is how I'll always picture you". 
  As someone who was never a big Foo Fighters listener and thought they were just a measly offset of Nirvana, I thought this album was beautiful and exceptional. I feel like I haven't given the band a fair chance, and based their entire discography off "Everlong". However, as someone who has dealt with a considerable amount of grief for a 15 year old, this album really spoke to me, and after listening to the rest of Foo Fighters discography, I think it's one of their finest. 
"But Here We Are" Songs Ranked:
"The Glass"

"Rescued" 

"Under You" 

"The Teacher" 

"Show Me How" 

"Hearing Voices" 

"Rest" 

"Beyond Me" 

"But Here We Are" 

"Nothing At All"