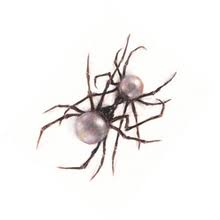 Whether it's hot pink cat ears or bald heads and beady eyes, Doja Cat has been prevalent in the music industry. Born and raised in Los Angeles, Amala Ratna Zandile Dlamini started making rap music on Soundcloud under the stage name Doja Cat. She first reached internet fame with her single "Moo" in 2018. With this song, Doja Cat developed her early meme persona, becoming extremely interactive with fans on Twitter and growing her popularity on TikTok with her music. Doja Cat first reached peak stardom with her hit "Say So" in 2019, resulting in a boom in TikTok dances and new fans. After releasing Pop/R&B albums "Hot Pink" and "Planet Her", Doja Cat had nowhere else to go but up. 
  However, after a few Noah Schnapp and fan name controversies, Doja Cat was leaving a bitter taste in the public's mouth. Listeners noticed a change in Doja Cat's appearance and attitude, coming after those who enjoyed her "bad pop music". This is around the time Doja started developing her new persona: Scarlet. 
  On June 16, Doja Cat released her single "Attention", an edgy and dark rap song. In the music video, Doja strutted through the streets rapping, while others looked at her in disgust. The song itself had an old-school rap beat, similar to something Kendrick Lamar would release. Although Doja was trying to divert from her Tiktok persona, "Attention" went viral on the app, along with her next songs "Paint the Town Red" and "Demons". Both songs showed a mix of retro beats and smooth R&B but were overdone with the Illuminati/exorcism tones, which carry into her new album.
  When "Scarlet" dropped on September 22, it leaked out 90's neo-soul and 2010's pop tunes, without being overly nostalgic or outdated. Doja sings about her hometown in the callback song "Agoura Hills", and in "Skull and Bones", raps about her superiority complex. Superiority and lust are the most common themes in the album, like in "Shutcho" and "FTG".
  I have been a long-term listener of Doja Cat since her Soundcloud days, and I think it's interesting watching how Doja's music style developed alongside with what her audience listens to as they grow up. The production and beats on the album were incredible, keeping Doja Cat's signature rap style. It's definitely more mature than her previous releases, without the lyrics being too artsy and dark. My only complaint with this album is the actual concept. Ever since Lil Nas X released "Montero" in 2021, the music industry has been on a diabolical demon high, and Doja Cat followed in the overplayed footsteps. It felt like she was shoving the "look how dark and mysterious and possessed" identity down our throats at any given moment. Although I am extremely happy that Doja Cat is finding herself more in her new sound, I believe that she doesn't need a demonic character to draw attention to the music and that she will succeed in the future without it.