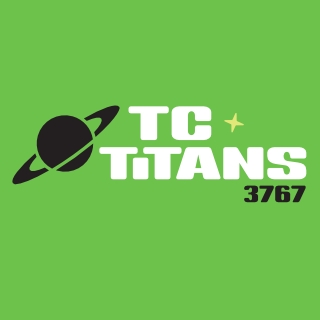 The school's FIRST Robotics team no longer goes by First Robotics Competition (FRC) 3767 or more simply, the robotics team, instead, they have faced a major rebranding, completely transforming the team into the TC Titans. This arises after working with local business, Greenlight Marketing, who designed the logo and mentored students on business strategies along the way. Along with a new logo, the TC Titans has a website with information on the team as well as ways to support the team in their endeavors. In a news release from TC Titans, the business team lead, Damien Gagnon, worked closely with Greenlight Marketing in the rebranding. 
  "[The FIRST Robotics team] has been wanting to differentiate ourselves for years, however we also felt it was important to maintain the connection to our school and community. The name 'TC Titans' checked all of the boxes, and Greenlight Marketing's design helped us capture everything we feel our brand is about. It elevates our brand image to the level of the robots we are producing, and will help us stand out in the crowd as we complete," Gagnon said. 
  After the TC Titans made it to the world championships in Houston, Texas for their intense work, they sought a change in their name in order to set themselves apart from their competitors, while keeping their close ties to the school and community. However, Titan is more than just the school's mascot and logo, but it is also the largest moon of Saturn. The TC Titans were intentional with the Titan being a part of the logo because the size of the moon represents some of the things the team aims to achieve; it represents the possibilities for careers in Science, Technology, Engineering and Mathematics, as well as the inspiration to continue expanding one's knowledge and gaining new perspectives via working together.