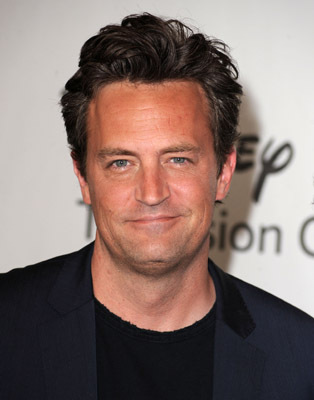 Matthew Perry, a hero to many, died on Oct. 28, 2023. Perry had been found in a hot tub at his home in Los Angeles, CA. Over the years, Perry has been beloved through the many characters he has played, he has been featured in many films, one of his most famous roles being Chandler Bing on "Friends". Perry had also starred in films such as "17 Again" and "Fools Rush In". 
  On that Saturday in Oct. Perry's assistant, Briana Brancato, had found Perry unresponsive in the hot tub in his home, when she tried to resuscitate him, but he had drowned in the hot tub and was pronounced dead later that night after going into cardiac arrest. Although the autopsy has not come out, when his death was released to the public many were quick to think his death was related to his long struggle and history with drugs. So far, statements have been made that the police had found a prescription drug, COPD, on the scene, but they are not sure if it had contributed to his death. Perry's funeral was set on Friday, Nov. 3, 2023 in Forest Lawn Memorial Park in Los Angeles, CA. In attendance were Perry's closest friends, including his "Friends" co-stars; Jennifer Aniston, Courtney Cox, Lisa Kudrow, Matt Leblanc and David Schwimmer to mourn the unexpected loss of their friend together.
  In his memoir, "Friends, Lovers, and the Big Terrible Thing" his last chapter mentions Batman, and said if he ever posted or hinted at Batman, it is a call for help. Days before his death, Perry posted multiple pictures of Batman and constantly referred to himself as the 'Mattman.' Perry also had left odd remarks in his captions with pictures regarding Batman, such as, "No need to worry everybody, I've got the streets tonight," which had a video of Batman on three tv screens and a Batman logo on the ceiling. Also, "…sleep well everybody, I've got the city tonight – Mattman," which reflected a red Batman logo on a cityscape. Next, he posted a Batman sign reading, "Batman plays pickleball." Then posted a video of three cranberries with the caption, "This is what I've had to eat today. I'm Mattman." To end his Batman posts, he recently posted a picture of a carved pumpkin with a batman logo captioning it, "Do you know what I mean?" and a video of the moon saying, "Do you understand what I am trying to tell you? – I'm Mattman." These posts to the normal eye may seem like a person just expressing their love for a fictional character but his fans took these signs to the extreme level and found hints and signs that were far overlooked until after the late actor's death. 
  A lot of the world knew Matthew Perry as Chandler Bing from the comedy sitcom, "Friends," but he was much more than that and wanted the world to see the work he has put in to help lots of people. To further this wish, Perry had written in his memoir, "When I die, I don't want 'Friends' to be the first thing that's mentioned," Perry said. "I want [helping people] to be the first thing that's mentioned, and I'm gonna live the rest of my life proving that." Again, as a lot of people know, he has fought many battles against drug abuse, and once he began to seek help and get sober, he wanted to help others with the same struggles, and not only that, but he also