"Evermore" Review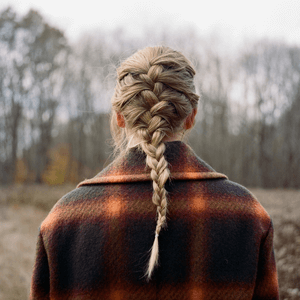 Over the years, Taylor Swift has released an album two years after the previous. In 2020, Swift shocked her fans by releasing her eighth studio album "Folklore" only one year after her previous album. 
    Many people believed she did this to help people cope during the Coronavirus shutdowns and to give her fans something to be happy about in a time where it seemed like there was no hope. Now less than five months later after the release of "Folklore," Swift released her ninth album, "Evermore." 
   This album is all about heartbreak and feeling others pain and it is something you can listen to while spending time alone during quarantine. Many songs on the album go over this idea of heart break during the holidays while others go over other things like mental health and everyday emotions. 
   "Tis' The Damn Season" is a track that really stuck out to me. It is all about a girl who made it to Hollywood, returning home for the holidays, thinking about a guy she left behind, and wondering what happened to him and if he still lives in their hometown. 
   The second part of the track, "Dorothea," is the perspective of the same guy she left behind. He wonders if she ever thinks about him and how he will always have love for her and their hometown is always there waiting for her. 
 I enjoyed the track "Champagne Problems." This one touches on the subject of mental illness and broken engagements. Through her lyrics she describes what she thinks other people are saying about her behind her back and how after everything that has happened she will rebuild herself but, she will never be the same person she was. These are both a pretty painful topic to go over, but she was able to make the listener feel the pain and emotions of the female she talks about in the song who is already battling mental illness and then loses her fiancé. 
   That's what this album is all about. When you listen to each song you feel something different and you connect with the people Swift describes in each scenario and you feel their pain.
  This album is enjoyable because it's an album that you can listen to without really looking into the lyrics and know exactly what way and how Swift is trying to make you feel. It is something you could listen to over holiday break when you are feeling down or upset. It is an album that is able to pick you up and help you cope with sadness because you feel the pain of others and know you're not the only one feeling that way too.