Essential Worker Gets His COVID Vaccine Shot
Junior Henry Melcher who is a ski patrol also known as OEC technician gets his vaccine shot, who is known as an essential worker.
  Crashing and falling while skiing is a pretty scary incident, junior Henry Melcher who works as a  Ski Patroller, also known as an OEC technician, can help assist to make sure that skiers are safe. According to Melcher, some of the duties of his job are opening runs and going up chair lifts to make sure they are safe and secure. However, his main job is keeping an eye on the hills to watch for injuries. 
  "If it's a broken arm or broken leg or really anything, then we provide some medical care, whether that's a slinging their arm and whatever else we need to do and then we put them either in the back of a snowmobile or a toboggan and get them down to the bottom of the hill and put them in an ambulance or get them to their car so they can go get medical help," Melcher said
 Michigan rolled out vaccines in the different types of groups starting with 1a, which are healthcare workers, then 1b which was frontline essential workers, and now as of April 5th, people aged over 16+ can get the vaccine. Even though Melcher is considered Medical Staff, or group 1a he was able to get the vaccine by choice. 
  "I have already gotten my first vaccination and I was supposed to get my 2nd vaccine on Friday [March 5th]  but then I got quarantined so that got canceled. But I am gonna get my second vaccine next week, so on [March] 17. So yes I was able to get it," Melcher said
  Melcher felt fine after receiving the first shot, however when arriving at his second dose, it was made apparent that there was an issue. 
  They noticed that I was 16 and I had gotten the Moderna vaccine which is only for people that are 18 plus, so the health department official had to call a bunch of people and eventually talked to one of the heads of the Department of Health and Human Services," Melcher said. "So I am now one of the only 16-year-olds to have the Moderna vaccine in the world. So I have to communicate with the health department all the time now. And yes I did feel some side effects, the next day I felt pretty fatigued, I had an annoying headache and I was also nauseous. But after I took some Motrin I was fine," Melcher said
  COVID-19 has affected a lot of students and their jobs, but according to Melcher it has not impacted him much and he has not seen a huge difference. Although skiers of Crystal have to stand inside a tent that is cold instead of the actual building that is warm and tends to get yelled at to pull up their mask. 
  "Skiing mostly hasn't affected much the whole mask thing and COVID hasn't affected it a lot, but the only negative thing really is the whole mask thing. And in a positive way they also limit the people that come out to Crystal so it's not as busy when we ski, which is nice for us,"  Melcher said
  Along with his ski patrol job, Melcher works hard to maintain good grades and keep up with school, Language Art Teacher and Ed Tech Coach, David Noller, opens up with Melcher and talks about his academics. 
  "He's a very good student. He thinks deeply about things and seems to care about learning just as a thing to do, and it just doesn't distract him," Noller said 
  School and Work together can be a very difficult task to take on and can sometimes affect students and their work ethic. 
  "I have seen students come to school and fall asleep and say [well I was at work until such a time] and there's legal limits on what those are supposed to be but those aren't followed by employers. On the other hand, I have had students tell me they are desperate for me to grade something to put it in the book because their parents won't let them have their job unless they have a certain GPA, and having that job means they get to put gas in their car. School and job can be motivating for each other," Noller said 
  Work can sometimes be a good thing for students because it can help them develop a future although Melcher plans not to take on ski patrol as a future job. 
  "The thought of that is on the back burner, I rather do something with more history like something like a lawyer, but this is something I will continue. I don't think I will make this my soul career, it's just something to help the community and get involved and does not hurt to put on my college resume," Melcher said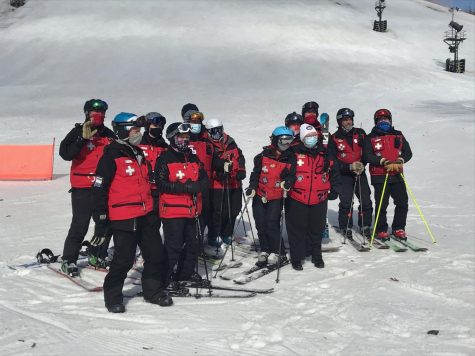 Leave a Comment
About the Contributor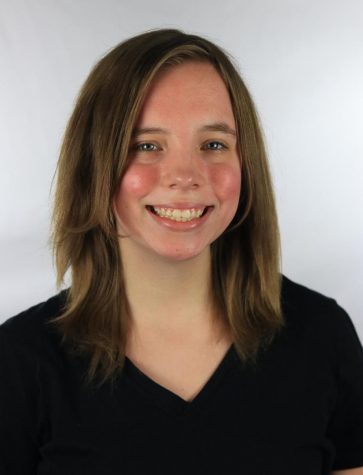 Kate Zanavich, Staff Writer
Kate Zanavich is a senior that joined the newspaper this year. She is a staff writer. She likes to hunt, fish and go out to shop. She is a part of the...