Indigenous Education Program Name Change
The previous "Indian Education Program" now changed to Indigenous to combat inaccuracies
 Last year, the United States became more aware of racist and inaccurate names especially logos of popular sports teams, foods, and even cars. The names were changed after years of backlash and criticism from consumers. At school, some new changes were made to accommodate inaccuracies within our community. The former Indian Education Program was renamed earlier this year to the Indigenous Education Program.
  "We received information on it in the fall, it had come up previously in the Indian parent committee meetings, and then everything went on hold and [the] TCAPS district came up with the idea independently and then got together and decided to go ahead with it," Indigenous Education advisor, Mary Kay Hicks, said.  
  The changes were made to fit more with the statewide standards and term used, which is "Indigenous."
   "It's more appropriate to use the word indigenous, which means 'original people,'" Hicks said. 
  The word "Indian" hasn't been widely accepted in many years. According to Britannica, activists have discouraged the use of "Indian" since the 1960s because it has a negative history and it is more conscious towards the community. 
  "The word Indian in history didn't have the best meaning, it was Christopher Columbus who called us that," sophomore Arieh Raphael said. 
  The origins of the word "Indian" can be traced back to explorer Christopher Columbus who thought he had come across India but had instead arrived in America. The word seems to have more impact on some than others, but most agree that indigenous or native is the better word. 
  "I have some very close friends that are Native American and it's very interesting how different some people think," Hicks said. "One has never had a problem with Indian or indigenous another friend really [does] not [like] the word." 
  Nationwide, sports teams such as the Cleveland Indians and Washington Redskins have been involved in controversy over their names, but now things are evolving. The Cleveland Indians have announced that they are working on changing the name for the 2022 season. Last year, the Washington Redskins officially retired their name, and are temporally renamed the Washington Football Team until a new name and logo can be unveiled.  
  "I think [the name] is better, and I think it's good but the way people took it to the extreme wasn't that necessary," Raphael said.  
   The Indigenous Education program helps many students at our school with various different issues and also with school-related counseling. 
  "Some days I'm helping with college applications, job applications, anything like that, or maybe they need a liaison to parents, teachers, staff to kind of help keep them on track, anything I can do to try and help their connection with the school and hopefully help them graduate on time," Hicks said. 
   The program also helps with the spread of knowledge for their community and culture within Traverse City and the school district. 
  "There is a summer camp we do where we teach about the history of it and our language," Raphael said. 
  The Indigenous community is also trying to have more of an influence in decisions and changes in the TCAPS district. 
  "They are actually trying to get a Native American representative on the school board, like a representative for diverse types of things," Hicks said. 
  Overall, the name switch seems to have good feedback and was the right change to fit with the current times and also the state standards. The word "Indian" has been widely used for decades, but there has been hidden harm towards many people in the community which led to this alteration. 
   "It has meaning and that is very offensive to some. I think it's more the things people do than just the name" Hicks said.
Leave a Comment
About the Contributor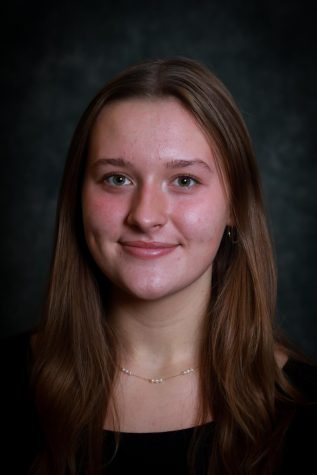 Wave Spence, Staff Writer
Wave Spence is a senior and in her third year of newspaper. Wave is a page designer, section editor and social media manager, but also has an interest...