Going to the Fair
After canceling the annual Northwest Michigan Fair due to the pandemic, they are ready to reopen the gates for the 2021 summer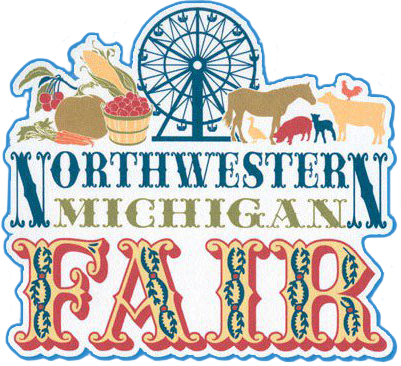 Despite most major events that would draw tourists to Northern Michigan being canceled for a second time, the Northwest Michigan Fair is still planning on holding their typical events the week of Aug. 8-14. Though the events are not currently scheduled to be canceled, there will be safety measures put in place for both the attendees and employees. The 4-H program, rides, food, games, and more are still scheduled to occur. 
  Arnold Amusements is the midway sponsor for the fair, rides, and games that open at 6 p.m. Aug. 9. They have been supporting other local Michigan fairs this year and have created the most normal atmosphere that they could by working with the Centers of Disease Control and Prevention (CDC), state, and local guidelines. To ensure the fair can remain an event for locals to have fun at while supporting local agriculture and youth programs, Arnold Amusements strives to keep attendees safe, making sure the employees are wearing proper equipment between masks and PPE. According to their COVID-19 statement on their website, they will also be "sanitizing stations at each ride, sanitizing and handwashing stations throughout the midway, encourage social distancing with signage, markings on the ground, and decreasing capacity."
  The Northwest Michigan Fair was created to support the local farmers and stock raisers, as well as supporting the youth of the community through certain programs like 4-H. Junior Maicyn Alpers has been participating in the 4-H program since she was five years old. Though she hasn't participated in a few years, she still hopes the week of the fair can be as exciting as it was pre-pandemic.
  "I just remember everyone would get off their phones and everyone would just have a lot of fun out there. It would be a really fun week," Alpers said. "I feel like we could still get together and have fun, it would just be a little bit of a different concept."
  Even though the fair was canceled last year, there is a sense of normalcy this year as the pandemic slows and more people across the world are receiving the vaccine. Both participants and those running the fair hope for that normalcy to carry into August.
  "I know a lot of people didn't like doing the virtual auctions and shows [last year] and it was really not fun for a lot of people. But I feel like a lot more people are getting more relaxed about it and getting vaccines so I feel like people will be more excited to get to the fair," Alpers said.
  With the fair going forward as normal, there is going to be an entire week of fun with friends and family at the fairgrounds this upcoming August, as well as plenty of commercials with the catchy jingle.
  "I really think it is good that we are going ahead with fair. [Because of] COVID-19 and lots of things not happening it will give us something to do this summer. Also with this going to happen, it will help bring the people back up here for the fair. If we did not have this I don't think kids [and] teens would [be able to] make money off of our animals," sophomore Hannah Hampel said. 
Leave a Comment
About the Contributor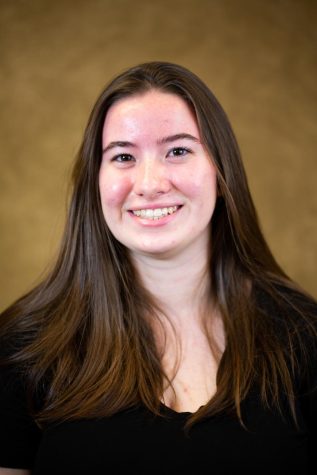 Ashley McFadden, Editor-in-Chief
Ashley McFadden joined The Occidentalist as a sophomore in the 2019-2020 school year. She was added to the Editorial Board her first year and became a...