Students Improve Their High School Experience by Joining Clubs
School clubs benefit students' high school experience by being able to meet new people and experience new things
  Student-run clubs and organizations can have a powerful impact on the school community. At WSH, there are dozens of clubs. Some have the purpose of helping others on the local, national or global scale through fundraising and volunteering, others focus on fostering relationships and bonds among students, staff and community members.
  "[Clubs are] good because [they] give every student a chance to kind of find their niche, find what they like to do and meet people who have similar interests to them," Administrator Tammy Brunan said
  Many students find that involving themselves in clubs can allow them to make stronger relationships with other students.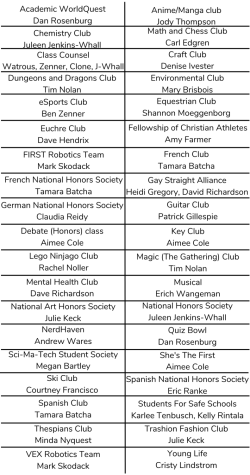 "[Being in clubs] definitely made [school] a lot better because I [have] something to look forward to before or after school," Sierra Brzezenski, Key Club, NHS and Craft Club member, said.
  If someone decides to join a club, it can help students to feel more comfortable and interested in attending school.
  "I think students should involve themselves in clubs because it's always good to do something besides just classes. If you're just coming to school and going to classes, sometimes you can get burnt out," Brunan said
  Most of the time when students join clubs, it makes them feel a part of something bigger. 
  "Clubs can be a good way for you to meet people who have similar interests and it's a good way to really relieve stress too. Maybe you had a bad day or you feel stressed out, you can go to a club, it might kind of relax or give you a good outlet to clear your mind," Brunan said.
  Not only are clubs a source of stress relief for many students, but for students who are new to the school, clubs can be a place where they can feel accepted.
  "[Members can] have something that helps them meet new people and have a [better] high school experience [by being in clubs]," Brzezenski said.
  Due to the wide variety of clubs at WSH, students get to decide their involvement, whether that's clubs with extra activities or just one monthly meeting. Clubs can be a compelling experience to many students because they attract different kinds of people. With the multitude of current clubs, students are able to find people with similar interests, something that may not happen with classes or even electives. 
  "The biggest difference is [that] electives are something that meet daily and they are run by a teacher. Clubs are student-led with a teacher advisor and they don't have a commitment. An elective [is] a class so you're going to it every day. Clubs have a little more flexibility," Brunan said.
  Clubs tend to attract a different group of people than electives do, as well. Electives are something where there are a limited number of options, whereas clubs have much more variety. For example, if a student has an interest and wants to make a club, they just need approval and the club can be made.
  "I think [clubs have] all kinds of people and that's the nice thing about clubs; there's literally something for everybody. So clubs can be [for] kids that just don't want the full time commitment of a sport, band, choir or something like that, but they want a way to get plugged in. Sometimes kids that are in a lot of stuff but still want to do something outside of maybe sports, [might be open to joining] clubs because they don't necessarily meet full time, maybe once or twice a week," Brunan said.
Leave a Comment
About the Contributors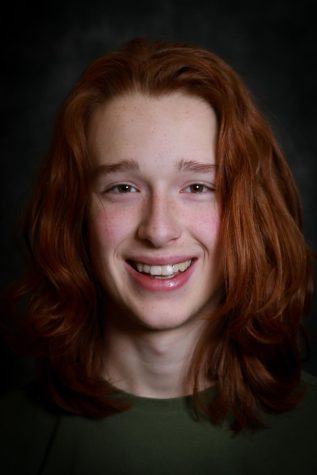 William Collins, Staff Writer, Social Media Specialist
William Collins is a freshman in his first year of newspaper. He loves to read and write so he is trying to improve on those skills. Out of school Will...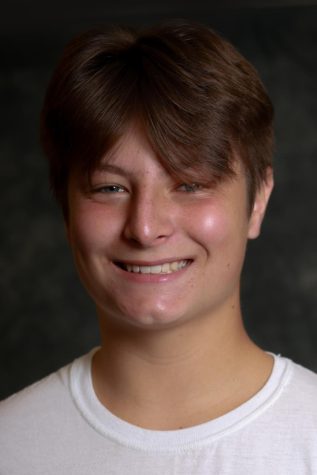 Harrison Gapinski, Staff Writer, Social Media Specialist
Harrison Gapinski is a sophomore in his first year of newspaper. He plays football and golf. Harrison is a part of the social media team, and is a photographer....