Changing Gears
Robotics students continue working on their VEX and FRC robots as they move toward competition amidst the pandemic
  In a normal school year, there would be more than 30 active clubs ongoing throughout the year, but due to COVID-19, there are only a handful of these clubs that are still meeting. The robotics team is one of the few that have been meeting consistently. Although the pandemic created some initial struggles for the team, they are still working toward their now-online competition goals.
  "The pandemic has made an impact on a lot of things. It's kind of a building year for us and so we're doing everything kind of remote or virtual and so there is no face-to-face competition, which kind of puts a damper on it, but for the first robotics kids, they're all in it. We're building a robot from the ground up and trying to use some of the concepts we've learned last year and the years before to strengthen our team," STEM teacher and Robotics advisor Mark Skodack said. 
  In order to work around the pandemic, the team started online and moved face to face once it was safe to do so. Since then they have been taking measures to remain safe.
  "We're being really careful. We're taking our temperature every day and we wear our masks," junior Chloe Ricker said. 
  The students have also limited the number of people working on the robot at any given time as well to maintain a safe environment.
  "There are a lot less people around the robot at any given time. We used to have five people working on the same part and now we can only have two," junior Owen Hansen said.
  Despite the students having a later start in the year, the team leaders did their best to ensure everything was organized and ready to go for when they could start meeting face to face again.
  "In the beginning, it was very difficult [to meet because] there's not much we can accomplish virtually. But with the team leaders, they were pretty persistent and they wanted to get some stuff out, get some goals established so that when we did get back to face to face, everybody would know what to do," Skodack said. 
  New COVID protocols are not the only new changes to the club this year. While students have needed to take more precautions, the club has significantly shrunk.
  "There is VEX robotics which is smaller robots and smaller individual teams. This year we only had one team which was myself and another student. In a normal year we would have 15-20 kids with three to five teams," captain of the team, Makenzie Womack said. "In a normal year, we would start meeting at the start of the year and then start competitions around October. Normally we would meet three times a week, and more if necessary depending on [the] competition this year we have only been able to consistently meet once a week due to lack of mentors."
  Despite the setbacks, the students have used the pandemic as an opportunity to work on building and strengthening the team they have rather than continuing with a smaller, less available group. 
"
We're using this year as a learning experience for everyone
— M. Womack
  "We're using this year as a learning experience for everyone. We have been discussing as a team creating a training program, and working on the other aspects of robots that aren't the competitions," Womack said. "There is a lot more that goes into robotics than what people assume. We have a business team that handles our sponsors, recruitment, and other necessities. As a team, we do not have an onboarding program, and establishing that is one of the biggest goals for this season." 
  While the team continues to build up its strength, there are still highlights to the year so far and the pandemic allows there to be something for the team to look forward to for the future.
  "We're a very young team, we don't have any seniors on our team this year so a lot of us are kind of new to robotics so I think the fact that we even have a robot or even have a team is pretty great," Hansen said. "[But] I really hope we can start traveling again and go downstate to see other teams and do actual competitions with other robots."
  Aside from traveling again, students are planning further ahead to leaving behind a club they can be proud of.
  "In a way, there are some positives as we are now able to focus on building the foundation of the team so that there is a team that I can leave behind when I graduate. With this being said we have some serious work cut out for us in the realm of team building that we have the chance to work on now that there isn't a real competition," Womack said.
  Robotics is a team effort that works to prepare students for the world after high school by developing fundamental skills such as teamwork, time management, and effective communication. 
  "I've known a lot of kids [go on to] be very successful at Michigan Tech. My former students have gone to Michigan, Michigan Tech, and so just seeing the kids when they're a freshman where they're really quiet, they're really unsure of what to do, and as they go through the years, by their junior and senior year, they're leaders, they're very confident, they can basically start to teach incoming kids and that really sets them up for huge success in college," Skodack said.
Leave a Comment
About the Contributors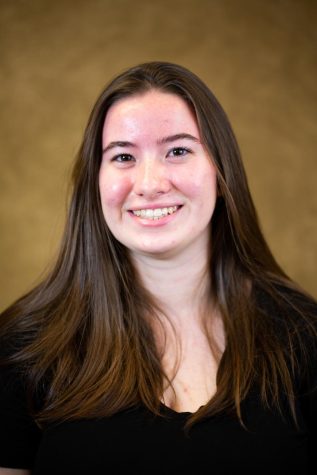 Ashley McFadden, Editor-in-Chief
Ashley McFadden joined The Occidentalist as a sophomore in the 2019-2020 school year. She was added to the Editorial Board her first year and became a...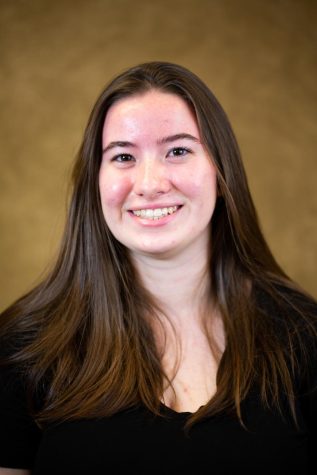 Ashley McFadden, Editor-in-Chief
Ashley McFadden joined The Occidentalist as a sophomore in the 2019-2020 school year. She was added to the Editorial Board her first year and became a...