The Dramatic Spike In COVID Cases
Ever since the middle of March, COVID-19 cases have spiked in Michigan and in the community, and the trend continues to go up.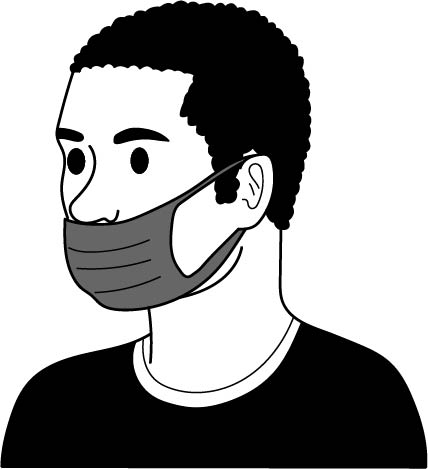 COVID-19 cases around the state have been rising among students. Between school sports, hanging out with friends, working, extracurriculars, and spring break students have a higher risk now than ever to transmit COVID to their friends, peers, and other community members. 
   The school saw a rise of students in quarantine over the month of March 2021. Although COVID was not being spread at West, in a survey issued by The Occidentalist,  51.2 percent of students are afraid of catching it at school, especially with the rumors of students coming to school with symptoms of the virus. 
   Junior Ava Tiesworth has had to quarantine twice now, both because she was exposed at school. Having to quarantine can be annoying and frustrating, but it is necessary to make sure students are not spreading it in school. 
   "The first time [being quarantined] was a surprise," said Tiesworth. "I was upset because I had plans and things to do and practices, and then you just like have to stop doing everything, and like cancel everything."
   Weekend gatherings seem to be the number one place where COVID is transmitted between students since they tend to let their guards down and are not keeping COVID restrictions in mind. In fact, 30.3 percent of students believe they are not always following COVID regulations outside of school. 
   "You don't tend to get COVID from strangers," said principal Joe Esper. "[Students think] 'You're my friend and I hang out with you all the time and I know you are a safe person so we don't need to wear a mask.' But that is where people are getting it."
   Junior Daniel Rosa had to quarantine back in March due to being exposed to COVID, and he ended up testing positive for it. Rosa wasn't very surprised, though, since many of his friends began to quarantine before him. 
   "I started to quarantine before I was supposed to just to like, you know, to not spread it. And then I got the call to quarantine, and I started to feel sick throughout the week, so then I went and got tested and it was positive," said Rosa. 
   Rosa also believes COVID cases are rising at school due to people wanting to move on and get back to normal life before the pandemic and because people do not want to be quarantined and miss out on sports and activities. 
   "People are like 'yeah I've already been quarantined' or 'I've already had it so I'm just going to walk around and be careless and stuff,'" said Rosa. 
   Students were supposed to resume in-person school on April 6 after spring break, but due to recommendations from the Grand Traverse County Health Department (GTCHD), the rising number of hospitalizations due to COVID, and positive tests among school-aged kids, all middle and high school students were sent to remote learning. 
   "There are expected to be well over 1000 tests run today [April 6] at the Central High School testing site, combined with all other regular testings in Grand Traverse County, we anticipate a large number of positive cases this week given the current positivity rate in both the county and region," said the GTCHD in a press release on April 5.
   On April 10, the TCAPS board held a special meeting and decided that all TCAPS high schools and middle schools will be remote until April 19 due to Gov. Whitmer's recommendation for a 'pause' and because of the amount of current COVID-19 cases.
   Despite the dramatic increase of cases, Esper is still preparing for either a normal school year or a repeat of this abnormal year. 
   "A month ago they said plan on everyone wearing masks all school year next year. And then I have heard predictions that if they can stay on track with the vaccine it will be simmered down enough by like July or August, [and] that next school year will look closer to normal. We're kind of preparing for anything," said Esper.
View Comments (1)