Running New Distances at Bayshore Marathon
Students train and volunteer at the Bayshore Marathon on Saturday, May 28, 2022
  The Bayshore Marathon is an annual event held in Traverse City during Memorial Day weekend. This is the first time in two years that runners have had the opportunity to compete since previous races had been canceled due to COVID-19 concerns. Runners came from all over the state to race in the 10K, marathon, half-marathon, or the fun run.
  "I enjoyed the run and the pretty views," junior Natalie Crowley said, who ran the half-marathon for the first time this year. "It was a really cool experience."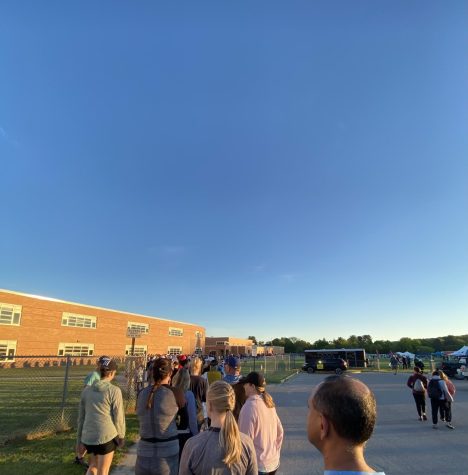 To prepare, Crowley ran four days a week and worked on strengthening exercises. 
  "I really wanted to do something for myself instead of having a coach pushing me to train or parents, and just have more self-motivation. Mostly I would just do runs without training, but this time I thought it would be good to have something to work towards, a goal," Crowley said.
  With over 4,300 runners in total this year, the Bayshore needed help to run smoothly. Freshman Kira Adams volunteered with her swim team to help the runners this year.
  "It was so much fun," Adams said. "I felt like it was a good experience with teamwork."
  With both Crowley, Adams and other participants planning to take part in the Bayshore again next year, it is clear that the event was a resounding success.
  "I think it went pretty well […] there were a ton of supporters cheering everyone on," Crowley said.