Recognizing Black History Month Locally, School Wide and Individually
Community and staff members commit to teaching Black history and culture to students to gain equity and inclusivity
  Black History Month is a nationwide celebration during the month of February dedicated to African Americans. While it originated as a week-long event during the second week of February after important events such as the Civil Rights movement, it was changed to the whole month in 1976. Black History Month honors the contributions and accomplishments of African Americans not only across history but currently as well. 
  "[Black History Month] wasn't celebrated or acknowledged by presidents until 1976 I believe, from then on I believe every president has acknowledged Black History Month. I grew up [and would think] 'Hey it's Black History Month, it's my month,'" Northern Michigan E3 council member and Diversity, Equity and Inclusion Coordinator at Northwest Regional Education services, Marshall Collins said. "Believe it or not, you have people who just don't get it and just say 'Happy Black History Month' or 'Happy MLK day,' and I'm like, 'Well, it's Dr. Martin Luther King Jr. day, you have to give him what his due is, and same thing for you because he not only fought for me, but the relationship of the community or the world.' Black History Month is for everyone to celebrate, not just me because I'm a Black man."
  Black History Month not only is a celebration of African Americans, but also for individuals to take the time to educate themselves on the historical aspects of Black Americans. Throughout February, the Dennos Museum showcased the film series "Disrupt & Dismantle." Each episode goes over different inequalities that Black communities have faced along with actions that can be taken to create change.
  "[The Dennos film series] is not only to commemorate [Black History Month], it's to acknowledge it and it's also to put a little education piece on it too. So whenever we do events, we want to make sure it's a celebration, but there's also some [educational] component behind it. We always get feedback and whether it's negative or positive, I have to remind people that when we do events, we are going to stumble a little bit and that's okay because before E3, before I was working to do things, it wasn't being done. So we just have to be happy some of the work is being done and we will iron out the wrinkles as we go," Collins said. 
  The Northern Michigan E3, a non-profit organization, aims to educate, elevate and engage within the community to combat racism and create inclusivity. Previously organizing the rally in solidarity with the Black Lives Matter movement, E3 has also organized events for Black History Month, such as the Dennos film series. 
  "Right now with E3, we are promoting on Facebook and our website. [E3 is also pairing with] Northwestern Michigan College, they're doing a lot through them. I was there on [Feb. 8, and] they sold food on [Feb. 8] which was shrimp, grits, collard greens and cheesecake and it was just very good, it reminded me of my mom's cooking. So they're taking recipes from their Black African American staff and then cooking it in their cafeteria," Collins said. 
  Along with E3, Collins is also a part anti-discrimination group that TCAPS formed. The Social Equity Task Force was created in 2021 to address areas of inequality, discrimination and equity within schools in wake of the racist Snapchat group messages. The task force was heavily debated between parents and community members on whether or not the task force was going to be beneficial or harmful in schools. 
  "[Its purpose] was to try and bring and acknowledge some equity pieces in TCAPS and [things such] as progress. Some people didn't really like it and were very loud about it. So TCAPS decided to put it on hold, then they decided to adopt the resolution and continue to put it on hold and haven't done anything else to bring it back to life," Collins said. "If you want my complete opinion on it, it's not up to people of color to go to the board meetings and say, 'Please recognize us.' That's what we have been doing, I mean we have a month called Black History Month, please recognize us. It's up to those who really want to see it in the community, to step up and support it and say, 'Hey, where are we at with this?'"
  One of the aims of the task force was to create and edit the curriculum regarding issues of racism being taught. While that change has not been implemented in TCAPS, individual schools and staff members have taken it upon themselves to start the change. Several libraries have started to incorporate more books that represent the Black, Indigenous and People of Color (BIPOC). 
  "Books give us insight [into] others' [experiences] as well as help us learn about ourselves. I am proud of [WSH]'s library collection. Issues around social justice are not only purchased regularly, but I talk about these titles during class visits," teacher-librarian Genevieve Minor said. "It's not enough to have Black authors or books with Black characters on the shelves. Those items need to be promoted and valued at the same level as any other group of humans, and not just during Black History Month." 
  Some staff members have been working as well to make classrooms more inclusive and diverse within their curriculum. One of the debates of changing the curriculum was about critical race theory and whether or not it should be taught in the classrooms. Another being if books that have topics of racism and focal points surrounding race should be provided in libraries.
  "Racism comes from ignorance. Authors write from all sorts of perspectives. A strong democracy depends on discourse. That can only happen when people are willing to keep learning, [listening] and willing to grow. When people are limited in their experiences, the unknown can be scary," Minor said. "Book banning doesn't make sense to me. It takes more than reading a book to change a person. If reading a book automatically changed our beliefs to that viewpoint, students would have perfect test scores. I have a great deal of faith in humanity. People can read ideas and decide for themselves."
  Making classrooms more inclusive and diverse in learning can aid in making the BIPOC population of students in school feel more comfortable and confident in their heritage. The inclusivity of BIPOC students within the school as a whole also helps with feelings of inclusiveness. 
  "I came in here for regional staff day and [WSH] had a nice indigenous setup and I'm like, 'This is so cool.' [I can get] that sense of belonging when you walk into a place that really celebrates culture and diversity. What I would tell teachers is that our job, for one, is to educate the students, make them feel safe, let them have a sense of belonging here at our school," Collins said. "I try to keep in mind feeling safe, a sense of belonging, the whole inclusion piece, and so I would tell teachers to keep that in mind, but also that [the] belonging and safety piece is acknowledging everyone's history, everyone's background."
  Within history classes, Black history often has a brief discussion, covering only some of the extremely well-known Black Americans such as Dr. Martin Luther King and Malcolm X among others. Black history is a vital part of the full American history, and many believe that history classes should dive deeper into it. 
  "We can't lie to our kids, we can't lie. We have to be open and we have to talk about accurate history. I had to search for my accurate history and do my own work when I was in school and that was only because that's what I wanted to do. We are doing students a disservice by not teaching accurate history," Collins said.
Leave a Comment
About the Writers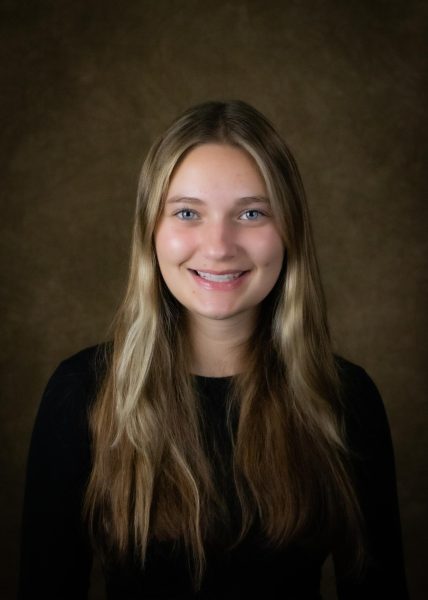 Morgan Orth, Co-Editor in Chief
Morgan Orth is a senior in her second year of newspaper and is one of the co-editor in chiefs. She chose to take this class because she has an interest...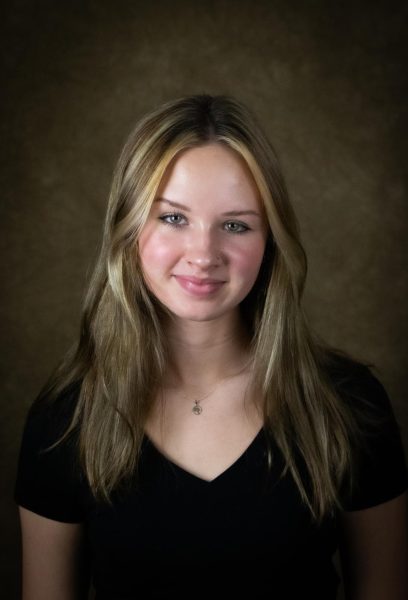 Arden Prieskorn, Assistant EIC, Social Media Manager
Arden Prieskorn is a Senior and in her second year of taking newspaper. She chose to take this class because journalism has always sparked her interest,...