Capturing Moments Through a Lens
Junior Cici Copenhaver's unique photography process has been recognized on the state level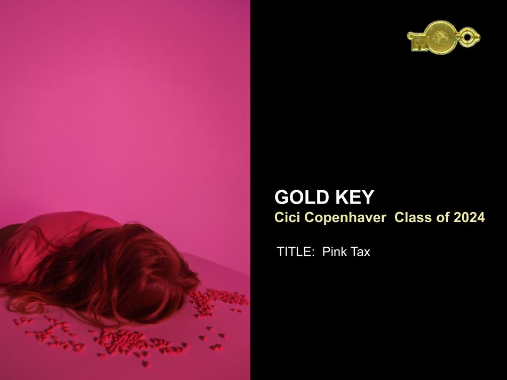 Junior Cici Copenhaver is a photographer who strives to perfect her skills in photography. She recently won an award for the Scholastic Art and Writing Competition, where she was nominated for a Gold and Silver Key.
  "I recently won an honorable mention, a Silver Key and a Gold Key. I [believe the photos I took are] moving on to nationals," Copenhaver said.
  Copenhaver started her photography journey in the beginning of high school, where she found her passion and love for photography, and being able to express herself through a lens.
  "Since [freshman year], I kind of developed my skills through classes  and I've grown to enjoy it outside of school too," Copenhaver said.
   Copenhaver is able to be open minded and creative when it comes to her photography. She finds fun and inventive ways to express herself in photos and makes them unique in her own way.
  "I like how [photography] allows me to be creative and express myself in just a more artistic way. It's really cool to have a final product that you can show people [and allow them to reflect] on it to see how much you've grown," Copenhaver said.
  Melissa Clone has been teaching photography for about 16 years, and has watched many of her students grow and expand their minds to find the true image in her photography classes. She has worked with Copenhaver to improve and correct her in her photography.
  "Cici came to photography with an enormous amount of skill and also a strong drive. She is very ambitious when it comes to photography and art making, and so while I'd like to say that I have taught her some things, she's also very self directed. She shoots a lot outside of school and she's a master of having a [vision] in her head, [and] to execute it.  You can visualize and actually [make it come to life in an image, which] is a huge challenge, and she is usually very successful at that," Clone said.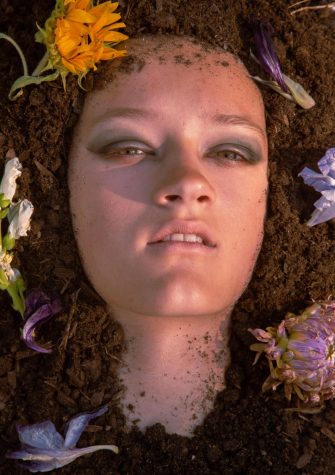 When Copenhaver discovered her love for photography, she became very dedicated. She'd shoot pictures outside of school for fun and to help her improve the little imperfections she found on the way. Clone is quite influenced by how she always has an idea in her mind, and that she uses the tools and concepts to get the photo she wants.
  "I think she is a prolific shooter, she shoots a lot outside of class, [and she] is a conceptual photographer so a lot of her work has to do with conveying an idea, instead of just taking pretty photographs, or like landscapes. A lot of her work is conceptual, and she is really successful at having a concept and having the tools and the skills to be able to see that concept," Clone said.
  Clone has been influenced on how much Copenhaver has improved since her first year in photography class. For Copenhaver to win a medal, Clone sees that she has really put in so much work and eff0rt to earn them and that she greatly deserves them.
  "Cici is beyond deserving of a Gold Key, the highest honor, in the Scholastics Art competition. Scholastic loves to see student voice and meaning making in the artwork submitted to their competition and this is exactly what Cici excels at. She never stops learning and working hard to get better. She is confident in her skills, artistic vision and creativity. I'm thankful that there are so [much more] student art competitions [that are] open to photographers, nationally and locally, [allowing all students to win an] award and [allowing] photography students [to be noticed for] their hard work and dedication," Clone said.