Mental Health Toolbox
   Throughout these hard times, the school has prepared to do what it can for the students here at West. With the Mental Health toolbox that students have created, the main idea was to give students categories to think about their mental health. Each category invites the students to reflect on areas currently helping with mental health as well as inspire new ways to improve on self-care.
   Helping to create the toolbox, advisor and librarian Genevieve Minor wishes that kids were more engaged in partaking in the toolbox activity and was disappointed to see that kids were not using it to their advantage.
   "I wish students were doing it. I don't think they are interested in participating. I was hoping it would be an activity that would make students feel more connected to each other," Minor said.
   Although students haven't been using the toolbox as much, the positive effects of using it could really help students and are encouraged. It is also encouraged that if you don't feel comfortable partaking in the activity then students should most definitely talk to someone.
   "All of us could spend extra time taking care of ourselves. We have a lot more control over our mental health than we sometimes give ourselves credit for," Minor said. "Humans also need connection. That becomes difficult during the pandemic. Finding ways to connect with people can help one's mental health."
    Senior Kyrstal Watson, also participated in the creation of the Mental Health toolbox and had high hopes for the toolbox and also wished students wanted to be more involved with it. 
   "It was sad to see not many students took advantage of the toolbox. I think the toolbox is a really good outlet and can actually do good. I'm proud of being able to say that I did participate in helping create it," Watson said.
    Watson attended a Mental Health summit earlier this year which helped her drive to help create a safe space for students to help allow them to be able to relive their stress. 
   "The big idea was to help students deal with the uncertainty going on. With the pandemic going on for almost a year now, everyone is stressed out and just wants to have a safe space," Watson said. "We wanted the toolbox to be that, but it's always going to be there in case someone wants to do it."
About the Writer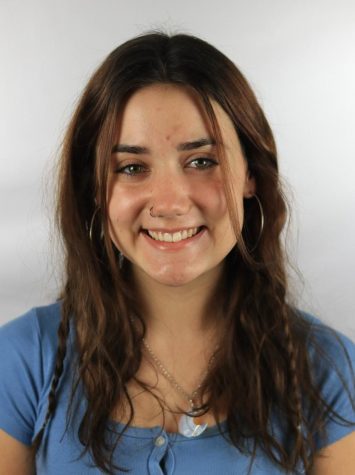 Riley Ashbury, Editor
Riley Ashbury has been in The Occidentalist staff since 2018. Riley started out as your average reporter and writer but slowly became part of the Editorial...